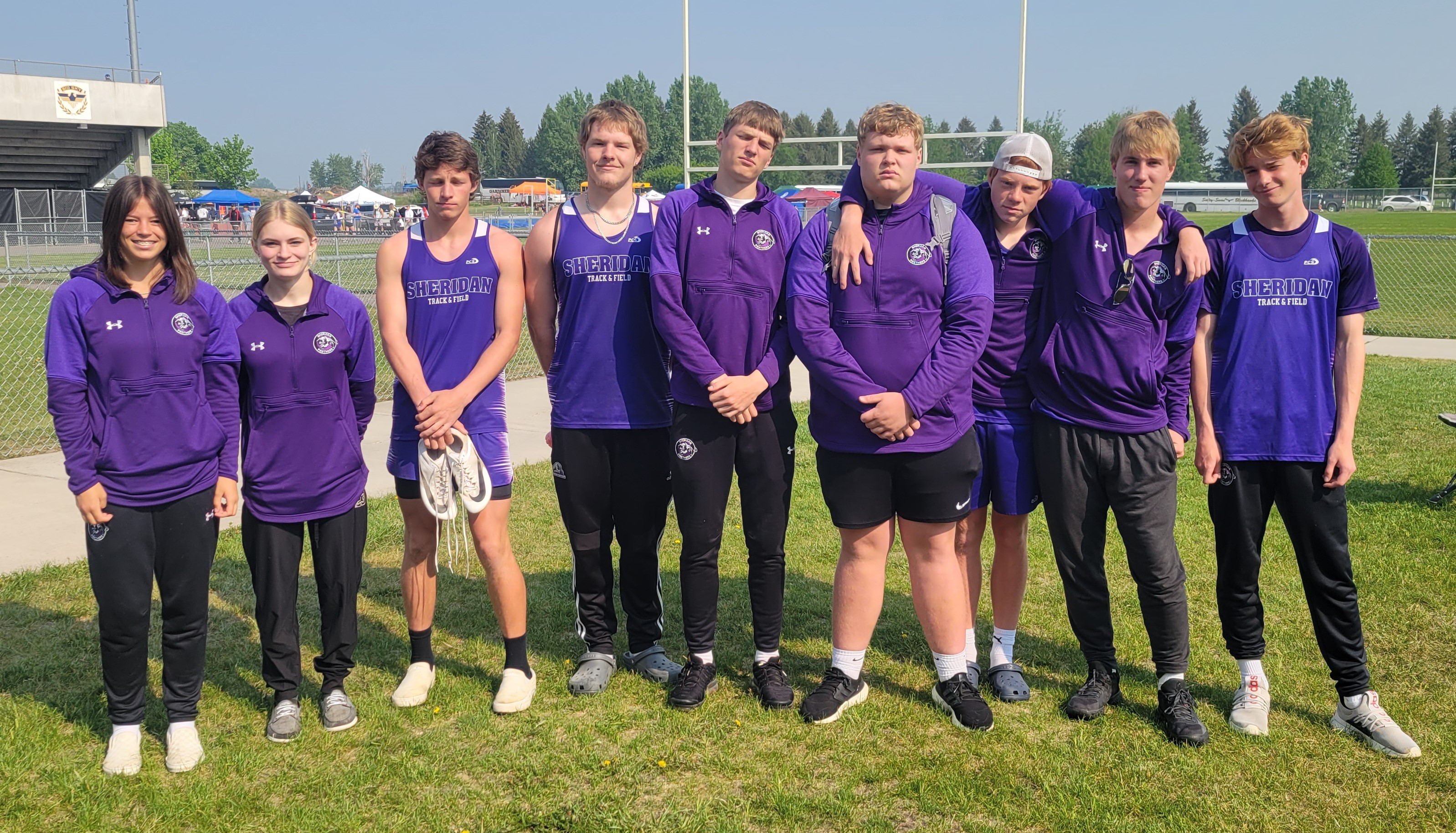 Onward, Panthers! The track team is headed to the State Meet May 25-27 at Laurel High School
The Panthers had a great Divisional Track Meet in Missoula. Here are their results:
Kassidy McCoy placed 8th in the pole vault (7'6") and 12th in the long jump (14'4")

Emily LaYacona placed 4th in the 400m (1:02.24 PR)

Caden Theis took 2nd place in the discus (142'6.5" PR) and 3rd place in the javelin (149'3" PR) and 8th place in the shot put (38'7" PR)

Michael Galiger placed 7th in the shot put (40'4" PR)

Kyler Theis placed 6th in the javelin (142'1" PR)

Jacob Mann earned 6th place in the 110m hurdles (17.07) and 12th place in the 400m (59.96 PR)

Cade Cathey took 12th place in the long jump (18'4" PR) and 9th place in the 100m (12.19)

Jake Dvorak took 20th in the shot put (33'5"), 9th in the discus (117'10" PR), and 12th in the javelin (131'10")

The relay team (Cade Cathey, Jacob Mann, Sawyer Anson, and Kyler Theis) took 7th place in the 400m relay (47.01 PR), and 13th place in the 1600m relay (3:53.53 PR)
Congratulations, Panthers, and good luck at State!
Roster:
Seniors: Jake Dvorak, Kassidy McCoy, Caden Theis
Juniors: Cade Cathey, Michael Galiger, Emily LaYacona, Amanda Millhouse
Sophomores: Sawyer Anson, Jacob Mann, Tristan Stout, Kyler Theis, Austin VerHow
Freshman: Connor Miller, Brandin Sayler, Nina Smock, Jaida Tutsch